Just in – three new stones for you to choose from!
Black Calcite
Black calcite is also known as "Shamanite".  This stone is formed when large quantities of carbon infiltrate Limestone and calcite deposits.  It is generally found in Colorado in the United States.
Black Calcite is a fantastic grounding and protection stone.  But it is unique in that at the same time it does promote psychic development, while keeping you grounded.  This may sound like a contradiction but the high energy vibrations of this stone make it ideal for Shamanic Journeys (hence the name "shamanite").    It is fantastic for removing negativity and for psychic protection while journeying.
We have received a shipment of 12 of these beautiful clusters.  Come get yours before they are all gone!
Red Quartz Clusters
Another beautiful find are these gorgeous Red Quartz Clusters!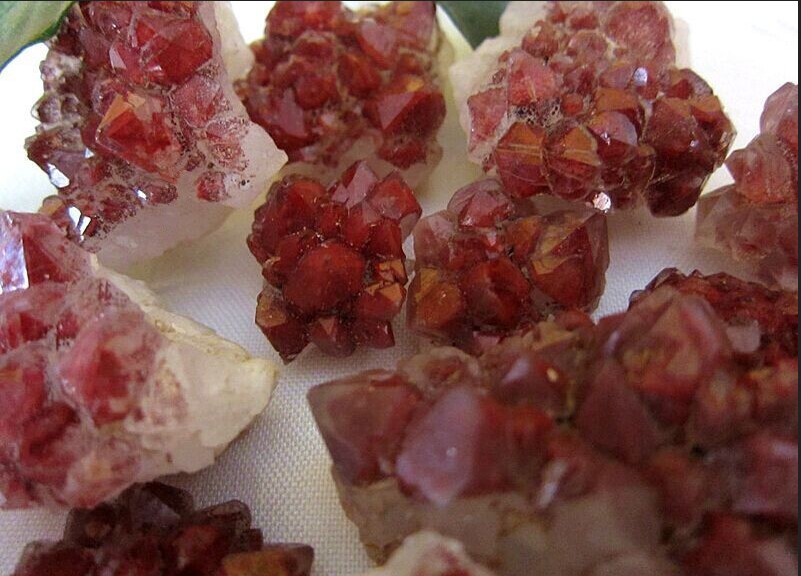 Red Quartz happens when Hematite, pyrite or sphalerite bonds clear quartz – hence the color red!
Red quartz can be used to boost physical power and energy.  It is an excellent stone for those recovering from surgery, anemia and any type of constitutional deficiency.    It is also a great stone to keep around to boost your energy levels at times of high stress and tiredness.  We have a limited supply – come check them out!
Watermelon Tourmaline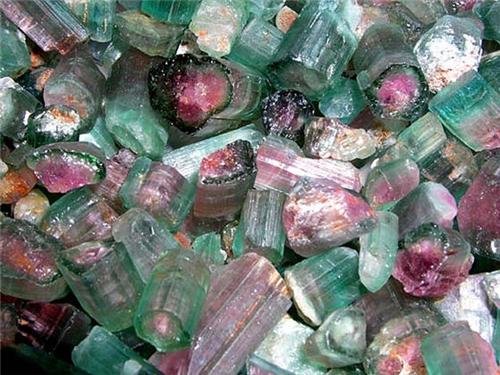 Watermelon Tourmaline is a rare variety of Tourmaline that displays three different colors of Tourmaline in the same crystal (green, pink and White)!  These colors occur 100% naturally, through no human manipulation and are fairly rare!
This is great stone to balance male and female energies within yourself.  It can be used to attract love and to balance out all types of unbalances that can cause trauma and confusion.  All tourmalines have strong healing energy, but these in particularly not only heal but also balance.  This is a wonderful stone to work with the heart and throat chakras!
Small Celestite pieces to go!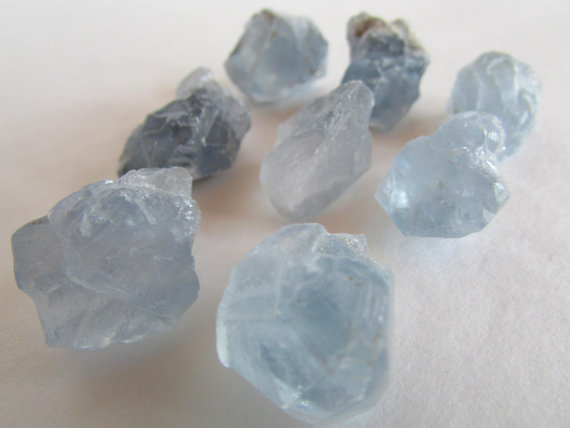 We all love Celestite but the problem is that it can sometimes be fragile to carry around with you on a daily basis! Well – these little chunks of Celestite are perfect for your pocket or small altars!  They are not only portable but an inexpensive alternative for those that cannot afford a larger cluster! Same energy – portable little package!
Come see our new stones in person! All of the stones listed have limited quantities!