Mabon is the beautiful time of year in which we welcome the Autumn equinox with open arms and minds. It's a time when we celebrate what harvest has brought us, and we can revel in the balance this holiday. We can also enjoy delicious recipes, one of which I am sharing with you below – and if you want to pair it with our Harvest Ratatouille, you will indeed have all the best Fall has to offer. You can also incorporate it into your Mabon celebration. This year Mabon begins on 09/21 and runs through 09/29.  So you have plenty of time to enjoy this delicious bread!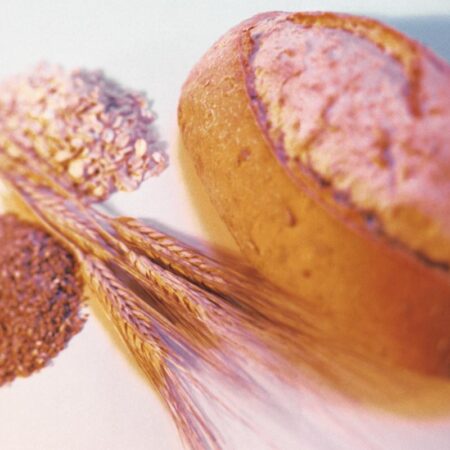 Honey Wheat Bread for Mabon
Ingredients
2

Cups

Warm Water

1

Tbsp

Active Dry yeast

1/3

Cup

Honey

Use Local Honey if possible

3

Cups

Whole Wheat Flour

1

tsp

Fine Sea Salt

1/4

Cup

Vegetable Oil

2

tbsp

Butter

4

Cups

All Purpose Flour
Instructions
Step 1:- Dissolve the yeast in the warm water and add honey, mix well.- Stir in the whole wheat flour, salt, vegetable oil, and butter and mix until a stiff dough has formed. - Gradually work the all-purpose flour into the mix, one cup at a time.- Turn the dough onto a lightly floured countertop, and knead for about fifteen minutes. When it reaches the point where it's sort of elastic, shape it into a ball and place it into an oiled bowl.- Cover with a warm, damp cloth and allow it to sit and rise until it's doubled in size,  usually about 45 minutes.

Step 2:- Punch the dough down and cut in half, so you can make two loaves of bread.- Place each half in a greased loaf pan, and allow to rise. - Once each loaf has risen an inch or two above the top of the loaf pan, pop them in the oven. - Bake at 375 for half an hour, or until golden brown at the top.- When you remove the loaves from the oven, let them cool for about fifteen minutes before removing them from the pan. * If you like, brush some melted butter over the top of the hot loaves, to add a pretty golden glaze to them.*

IMPORTANT NOTE: If you're doing this in a bread machine, remember, the recipe makes two loaves. Halve everything if you're allowing the machine to do the mixing. If you hand mix it, you can still drop the single-loaf balls of dough into the machine to bake.