---
With sunny days comes outside living.  Just going out to feel the sun on your skin is medicine enough, but especially after a year of COVID lockdown, we are more than ready to leave the house (Sometimes even a grocery trip in shorts feels like heaven!). If you are dying to go outside like most of us, we have here your ultimate guide on caring for your body, hair, and skin naturally! And best of all – you can make every single one of these recipes yourself!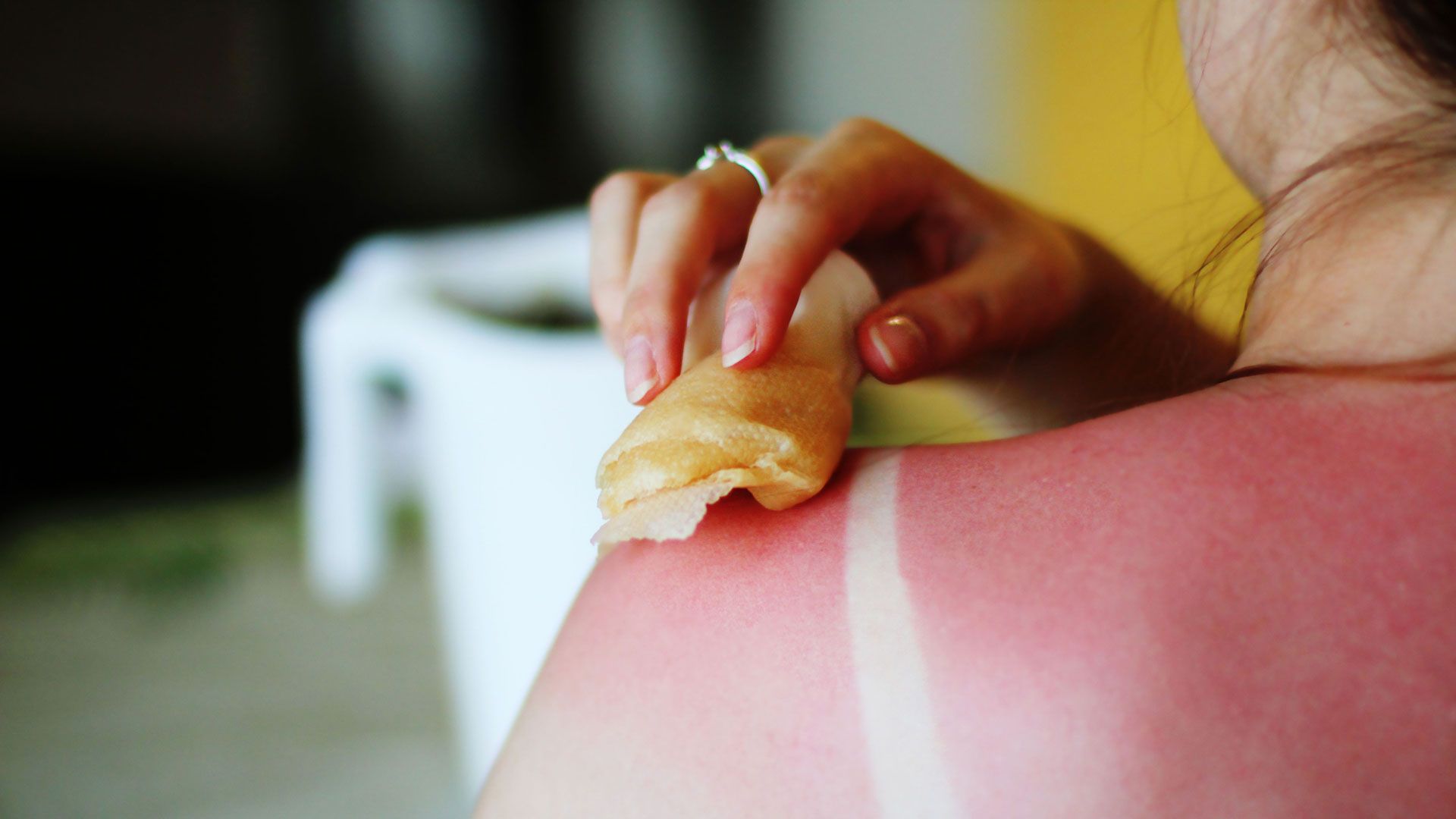 Sunburn Soothing Lotion
When the fun starts, most of us forget our sunscreen. Before you know it, you are redder than the lobster on your plate! Here is something that can help. The peppermint oil (a natural coolant), witch hazel, and baking soda (two well-known sunburn soothers) in this recipe will bring you some much-needed relief.
Ingredients:
2 tablespoons water
1 tablespoon witch hazel
1/4 cup baking soda
1-2 drops of Peppermint Essential oil
Directions: Mix all ingredients in a lidded container until a thick, milky solution has formed. Shake well before applying. To use: Gently apply to your sunburn, allow to dry, and reapply if necessary. You may want to wash your skin after the lotion absorbs because it leaves a film as it dries — in case you decide to venture out, tan lines and all.
Moisturizing Hair Wrap
Mix up this hair remedy with herbs straight from your garden. Not only will it leave your strands soft and shiny, but it'll help minimize shedding. This is perfect for overexposed hair.
Ingredients:
1/2 cup olive oil
1/2 cup of hot water
Rosemary
Sage
Fenugreek Seeds
Directions: Crush a little bit of each herb (rosemary, sage, and fenugreek seeds) with fingers and put it into a cheesecloth. Tie and steep in hot water for 10 minutes, making a very potent tea. Then warm the olive oil on the stovetop and add the tea — blend well. Once the mixture cools, apply to scalp, massaging in and working through dry hair. You can use just enough to coat every strand, which shouldn't be dripping with oil. Wrap your hair in a towel, leave for 20 to 30 minutes, and shampoo out.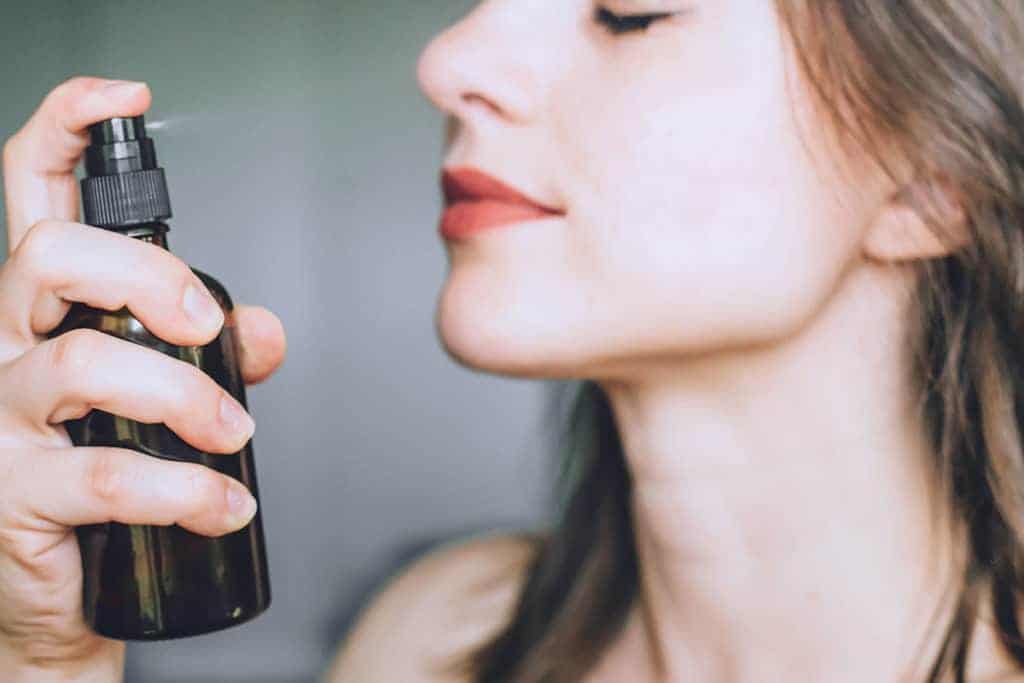 Cooling Antioxidant Skin Mist
This is an excellent way to protect your skin – pack it with antioxidants! Store it in the fridge and cool down with a spritz to your face or neck through the hot summer days.
Ingredients:
4 teaspoons green tea
1-ounce fresh peppermint leaves (or 1/2 ounce Dried Peppermint Leaves)
1 cup lavender
2 cups of distilled water
2 teaspoons fresh aloe vera gel
Directions: Mix green tea, peppermint leaves, and lavender flowers with water. Steep all ingredients for 15 minutes and strain through cheesecloth. After they've steeped, add aloe gel and pour it into a glass jar with a spray atomizer.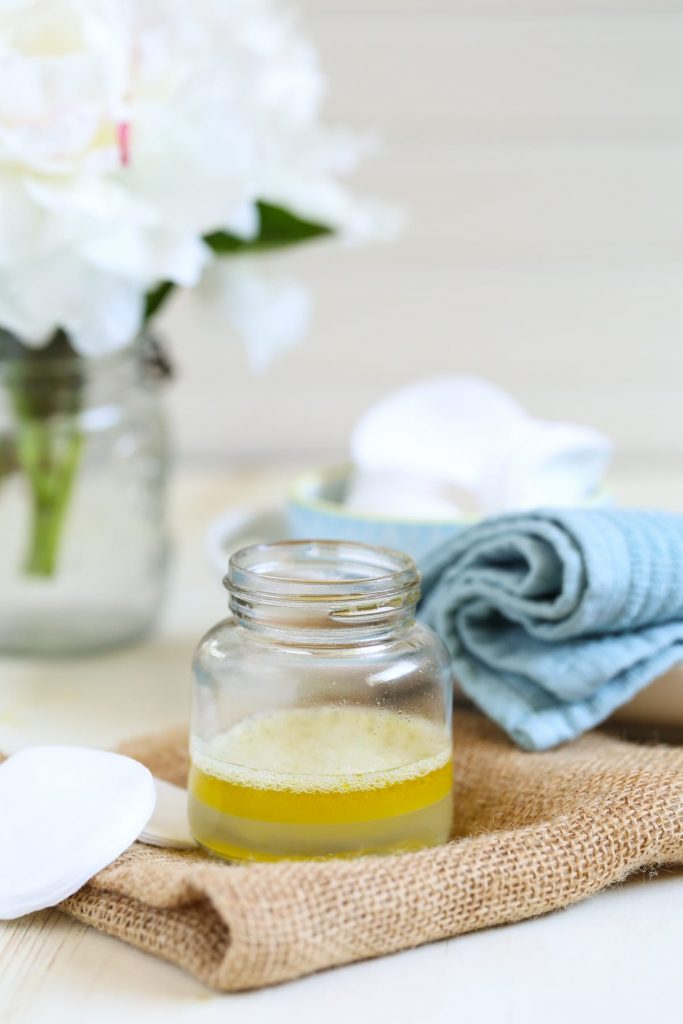 Gentle Eye Makeup Remover
Did you know castor oil is a nifty eye makeup remover? The following castor, canola, and olive oil combo easily make even the smokiest eye makeup disappear.
Ingredients:
1 tablespoon canola oil
1 tablespoon castor oil
1 tablespoon light olive oil
Directions: Mix all the oils and put them into a clean container. To use: Pour a small amount onto a clean cotton pad and gently wipe over your lashes and lids.
Also, don't forget our other Sun Remedies:
Soothing After Sun Care Recipe
Hibiscus Blends to pamper your Hair!