A delicious brew for a hot summer day!!
Ingredients
2 Tablespoons Dried Sage Leaf
2 Tablespoons Dried Red Clover Blossoms
2 Tablespoons Dried Spearmint Leaf
1 Tablespoon Dandelion Root
Directions
Mix all of the herbs together and put into a large infuser or wrap in cheesecloth. Add 1/2 gallon of cool water and let steep in the sun for a few hours. Chill in the fridge or serve over ice. Add a wedge or two of lemon before serving and enjoy!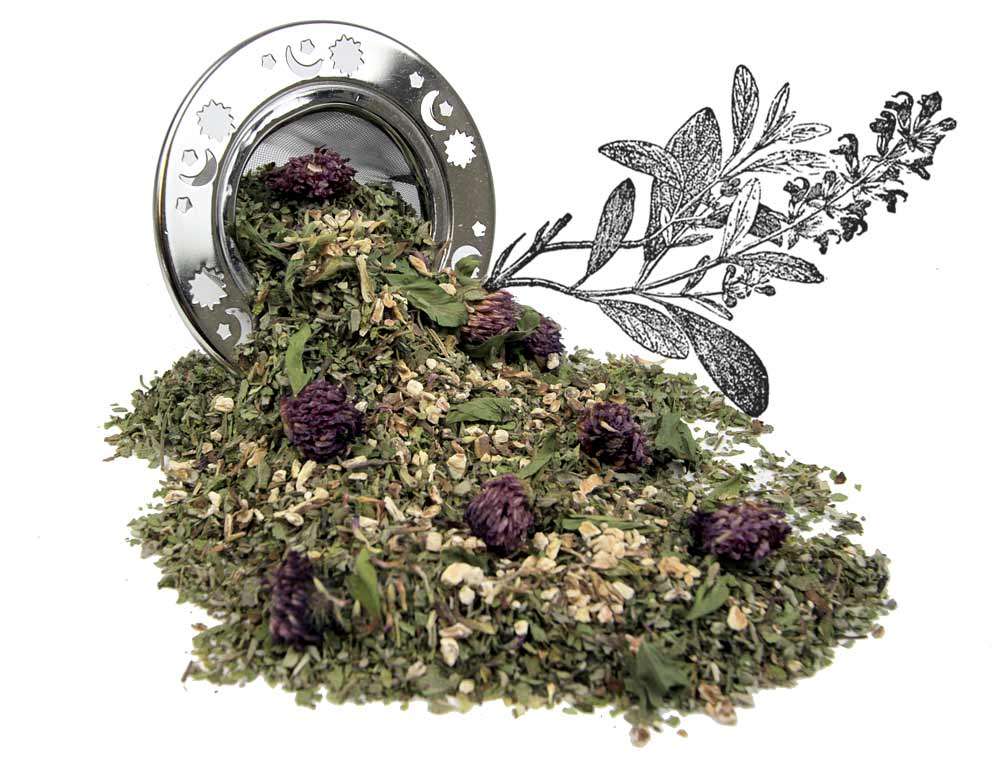 Recipe taken from our partners at the Mountain Rose Blog!