We have fallen in love with these products, created by one of our very own customers! Once she sent them to us to try, we just knew everyone should have them! The blends are amazingly inspiring and will tingle both your physical and energetic senses!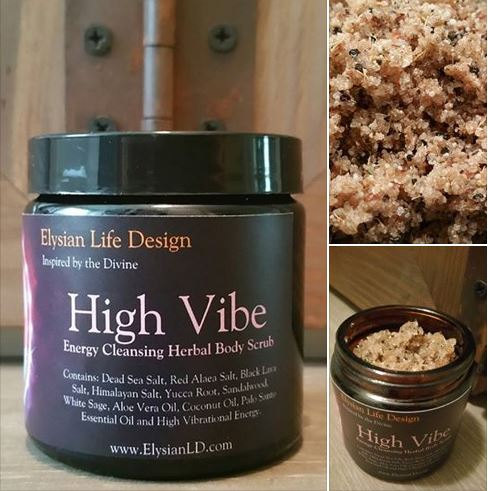 This amazing line, created by the very talented Stacey Lyons, a healer, energy worker and medium will resonate with just about everyone! Designed to be an aide in your own personal journey, from clearing energy in your space, or land to performing an energetic design realignment these amazing products will bring balance and harmony into your life!
We carry four amazing products – all made in sacred space with high quality natural ingredients including gemstone elixirs, essential oils, organic herbs, Himalayan Salts and so much more!
High Vibe Energy Cleansing Body Scrub
Full Moon Releasement Spray
New Moon Blessing Spray
High Vibe Relaxation Bath Salts!
Come see us find your favorite today! Available in-store only!