Check out this tasty recipe by Christine Gallary!
Makes 20 pieces
For the chai spice:
3/4 teaspoon ground cinnamon
1/2 teaspoon freshly ground cardamom
1/2 teaspoon ground allspice
1/4 teaspoon ground ginger
Large pinch ground cloves
Large pinch freshly ground black pepper
For the popcorn bars:
– Cooking spray or butter, for greasing the baking dish
– 4 tablespoons (1/2 stick) unsalted butter
– 1/2 teaspoon fine salt
– 1 (10-ounce) bag mini marshmallows
– 12 cups popped popcorn
For the chai spice: Combine all the spices together in a small bowl. Set aside 1/2 teaspoon of the spice mixture for sprinkling on the top; reserve the rest for mixing into the popcorn bars.
For the popcorn bars: Line a 9×13-inch baking dish with parchment paper, making sure there is extra paper hanging off of 2 sides. Coat the paper and sides of the pan with cooking spray or butter; set aside.
Melt the butter in a large pot over low heat. Stir in the spice mixture and salt and cook until the spices are fragrant, about 30 seconds. Add the marshmallows and cook, stirring occasionally, until completely melted and smooth, 6 to 8 minutes.
Remove the pan from the heat and add the popcorn. Stir with a rubber spatula until the popcorn is completely coated in the marshmallow mixture. Transfer the mixture to the baking dish and use hands dampened with water to press it into the corners of the pan and into an even layer. Sift the reserved 1/2 teaspoon chai spices over the surface of the bars and let cool completely, about 10 minutes.
Grasp the parchment and lift the bars out of the baking dish and onto a cutting board. Cut into 20 pieces.
Recipe Notes
Storage: These bars are best eaten the same day they are made, as they soften up quickly. If you have leftovers, store in an airtight container at room temperature for up to 2 days.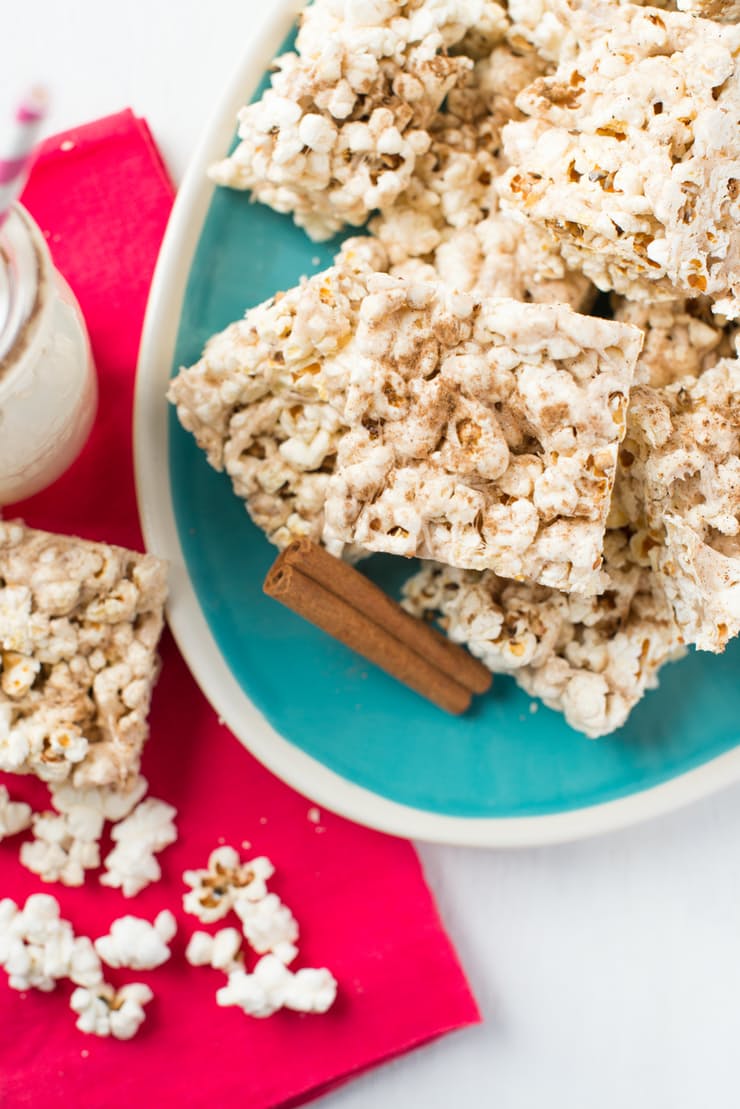 For more tasty fall recipes by Christine Gallary visit her food blog at http://www.thekitchn.com/