Although this is a beautiful spice, it is one that many people are afraid to use. Pretty to look at but what the heck do we do with it? Well here are some ideas!
What does Star Anise Taste like?
Star Anise has an almost perfect name with its classic star shape and the aroma of star anise is similar to anise seed and fennel but a bit more pungent. The taste is a bit sweet with licorice undertones and it provides a warm and mild numbing effect in the mouth. Star Anise is often used in Oriental dishes with amazing results!
Star Anise Recipe
Star Anise pairs deliciously with apples! We love this recipe by Nigel Slater: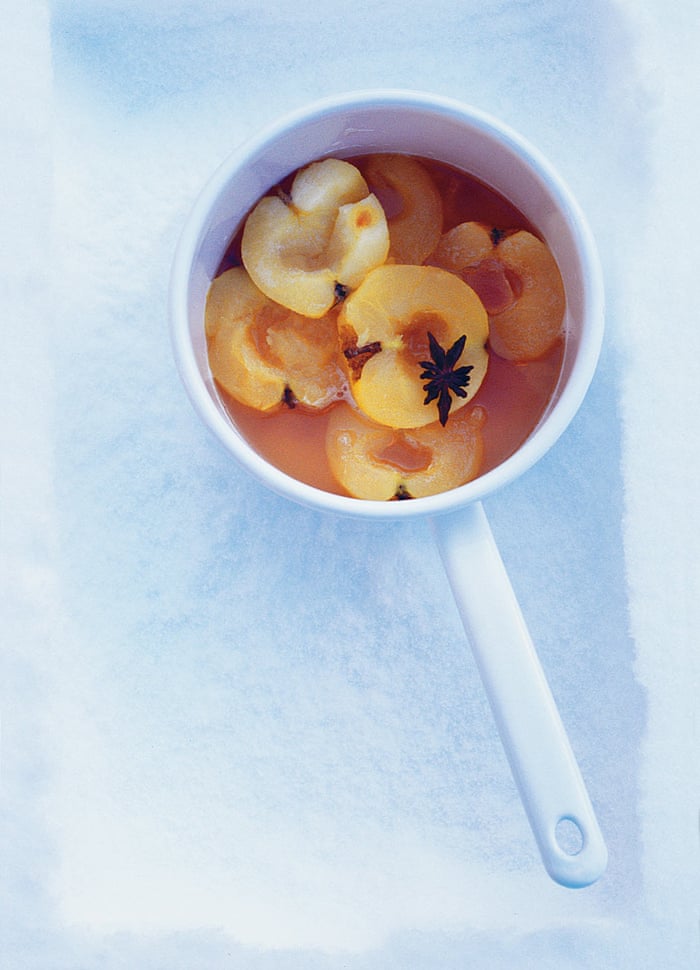 Nigel Slater's Poached Apples with Ginger and Anise!
* Dessert apples 3 small to medium in size
* Juice of half a lemon
*Unfiltered apple juice 400ml
* Golden caster sugar 2 tablespoons tbsp.
* Star anise 2 whole pieces
* Preserved ginger 40g
* Syrup from the ginger jar 4 tbsp
Directions: Peel the apples, halve them and remove their cores. Toss gently in the lemon juice.
Pour the apple juice into a pan (large enough to accommodate the apples later) then add the caster sugar, star anise, the ginger sliced into coins, and ginger syrup. Bring to the boil, then lower the heat so the liquid simmers gently.
Lower the fruit into the simmering syrup and leave partially covered with a lid until they are tender. They are ready when a skewer will glide effortlessly through their flesh, which should take around 15-20 minutes.
Lift the fruit from the syrup with a draining spoon and place on a serving dish or in smaller individual dishes. Turn up the heat and bring the syrup to the boil.
Serve warm, three halves of fruit per person, in little dishes or glasses with some of the apple- and spice‑scented syrup spooned over.
(Photo by Jonathan Lovekin)

Star Anise Crafts
Star Anise is so versatile you can also use it at home to spice up the holiday scents and cheer! Here are delicious ideas!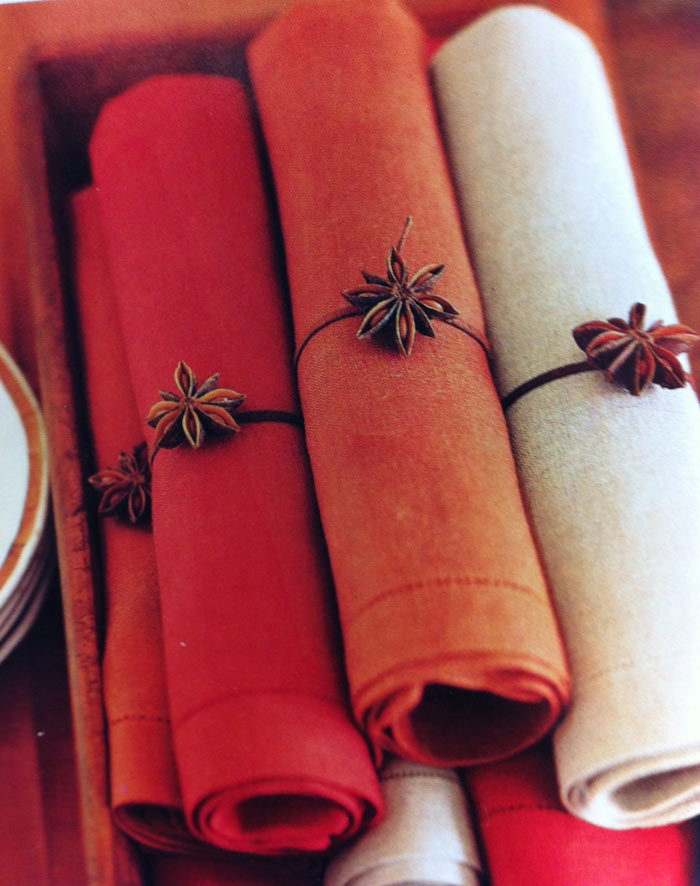 Star Anise Napkin Rings
This is taken from the Martha Stewart November 1998 issue!
To Make it: Thread a piece of suede cord (or ribbon) under the stiff stem of the spice pod. If there is no stem, place a small dab of hot glue on the back of the spice pod, then press it into the cord or ribbon. Roll your linen napkins, position the star anise in front, then tie the cord in the back to secure it.
Star Anise Wreaths
Star Anise wreaths are easy to make! Simply use a foam wreath (any size) and glue star anise pods all around the wreath! They look beautiful, rustic and smell fantastic! For a little extra spice, add cinnamon sticks!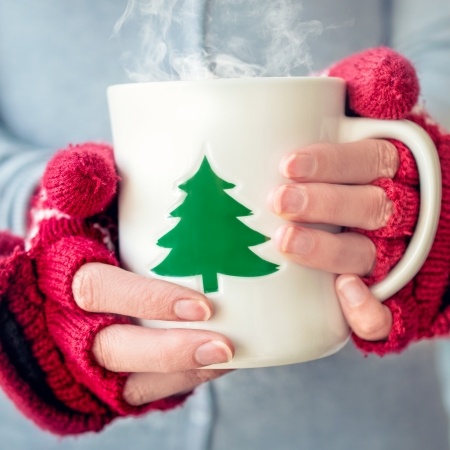 Star Anise Tea?
You can even add one little star to a cup of tea or brew it by itself (beware it has a very strong flavor)!
It can be helpful to relieve several ailments like bronchial cough, indigestion, and the lower abdominal pain associated with PMS! (Be sure to
Go ahead – Order some Star Anise today!!