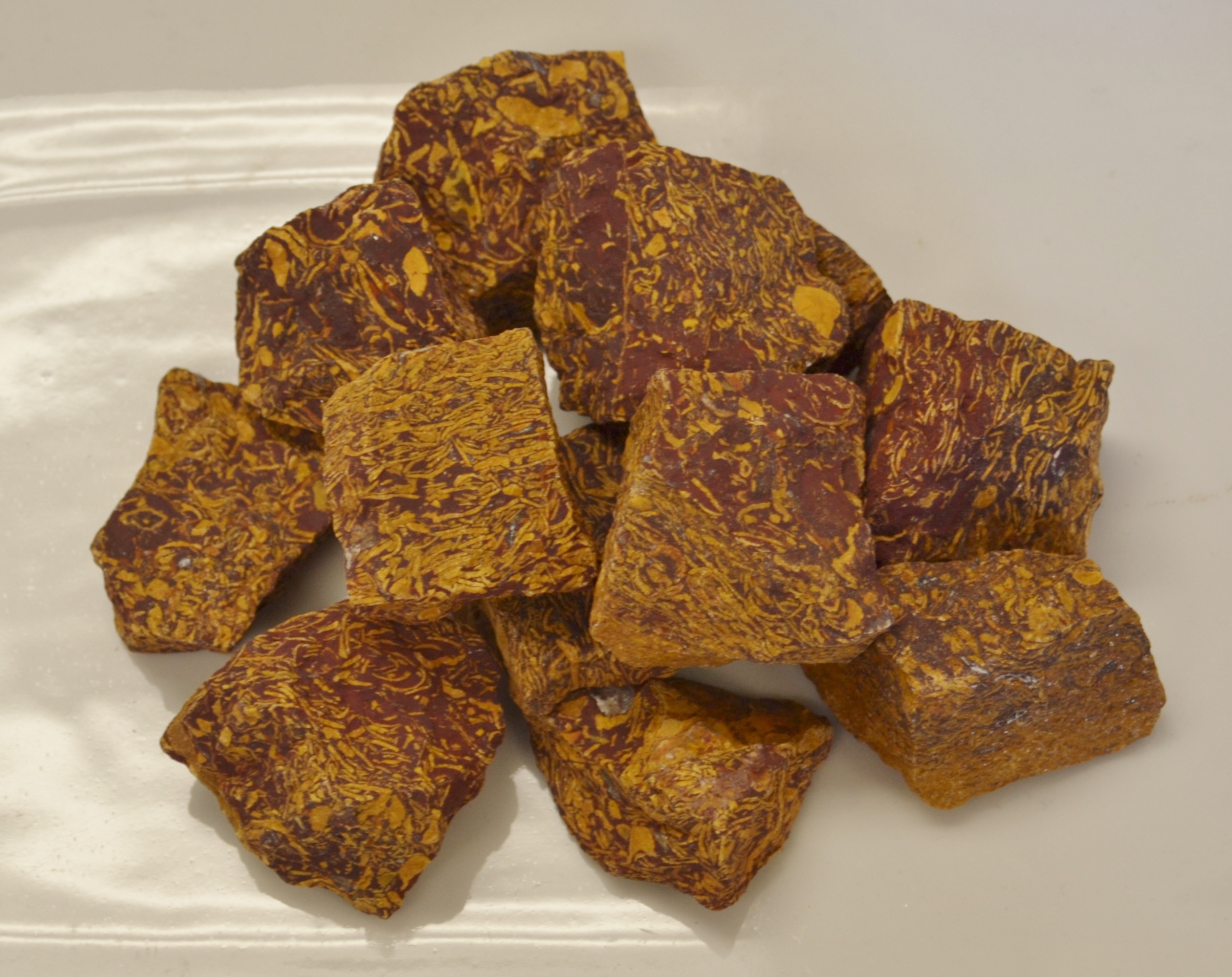 This stone has had a myriad of names through the ages. Known as Script Stone, Sea Fossil Jasper, Coquina Jasper, Cobra Jasper and Elephant Skin Jasper just to name a few! This stone is often found in India and is simply stunning to look at!
Like all jaspers, it has a protective and stabilizing effect. It helps to relax and restore energies. This stone has strong connections with the lower chakras and physical body, helping to rejuvenate and recover. The striations on the stone look almost like script. This is an excellent stone for anyone involved in academic pursuits or who just needs clarity in a situation. This is a wonderful stone for people struggling to find solutions to difficult problems – especially for people under stress which is manifesting as physical fatigue. Keep it close to your bed or work area for it to do its best work!
Promotes Physical Healing and Restoration

Promotes Clarity and insight

Aids those who have difficulty putting thoughts into words or actions.
You can come into the shop to choose your piece or get it online here!