I wanted to share with you a picture of an awesome craft that one of our Amazon.com customers submitted to us! This was made using our cute little mini-gourds! Too cute and just in time for the holidays!!
Created by:  J M M Barkovich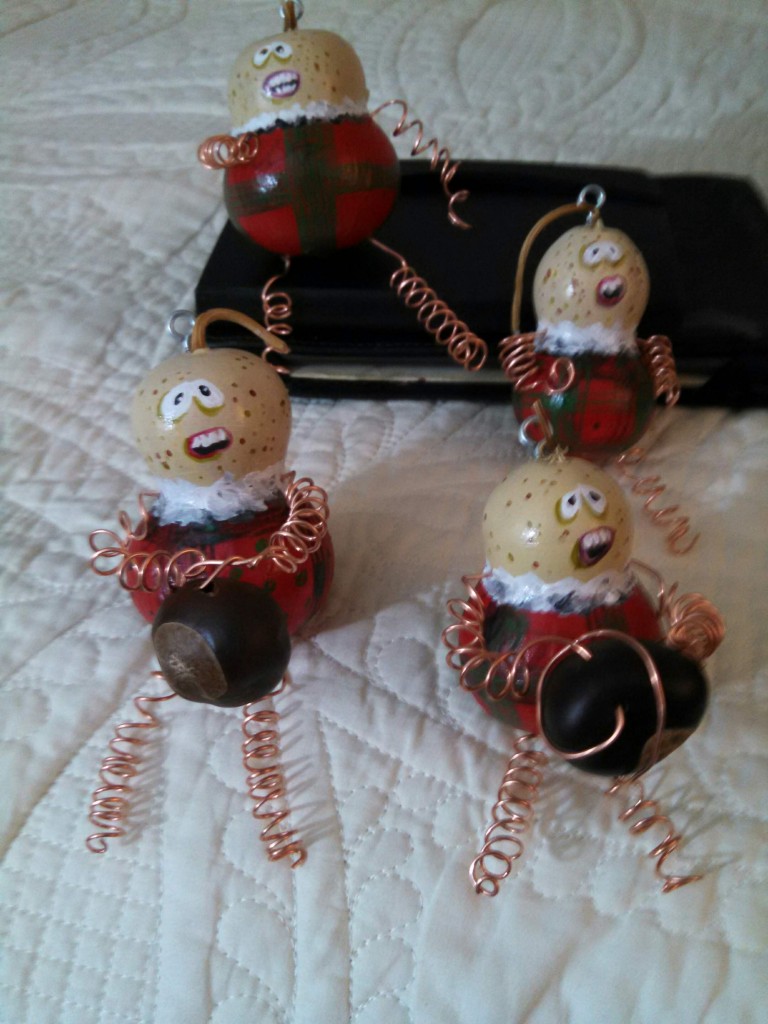 You can order the Gourds on our Etsy store as well as our Amazon.com store!