---
I'm no stranger to summer days that make people gather around a grill and breathe in the deep, smoky smell. As a kid, I remember feeling proud while helping my dad deliver freshly grilled sausages, chicken legs, and butter covered corn inside to my mom. Every summer I can hear the kids playing in the pool and the adults laugh while drinking my mom's famous sugary lemonade. 
Looking back on those times, I don't miss the food as much as I miss gathering together. After choosing to eat a plant-based vegan diet, my family was sure that it would be the death of me. "What can you even eat?!" Let me show you what I love to bring with me to a barbecue!
The Golden Rules
If it's a party, eat before you go.

Bring your own food.
I will always bring my own food to a barbecue with enough to share. For some reason, the food I bring ends up disappearing into other people's stomachs. My goal is always to share how good a plant-based diet can taste. It isn't to turn anyone vegan or to push my lifestyle on to anyone. Go into this experience with the best intentions and an open mind. Do onto others and all that goodness. If you decide to eat Vegan, you will soon discover that spices can make or break a dish! So this is where creativity comes in – go wild!
5 Grillable Vegan Barbecue Recipes to Bring
How to Grill Peaches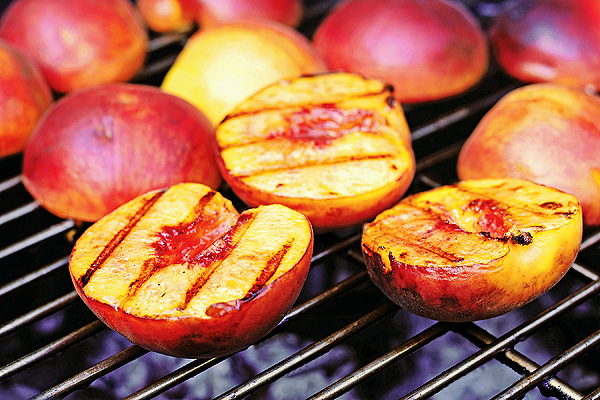 Heat the grill to medium-high.
Cut your peaches in half and remove the pits.
Brush plain or cinnamon butter onto each half. You can make cinnamon butter by taking a 1/2 tsp of cinnamon to one stick of melted butter and mix till fully incorporated.

Grill peaches with the cut side up about 3 minutes, then cut side down between 3 to 5 minutes. Grill them until the peaches are tender and the sugar is caramelized. Top with a non-dairy ice cream of your choice!

Conclusion
Please enjoy your barbecue with whoever you have around or rock it out alone. Be safe and enjoy yourself. If you are on a plant-based diet, please remember: You are adding to your life, not losing it. Always choose what is truest to you, because that's your business. Bring what you enjoy wherever you go. You may be surprised by how you feel and who tries it.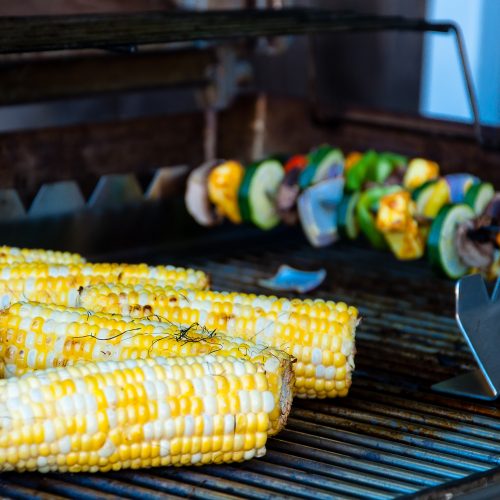 My Favorite Black Bean Burger from "The Everything Vegan Cookbook"
Ingredients
Instructions
Use your food processor to combine the black beans until halfway mashed, or mash with a fork. If you do not have

Add minced onions, salt, garlic powder, parsley, and chili powder and process to combine.

Add flour, a bit at a time, while blending together to combine. You may need a little bit more or less than 2/3 cup. Beans should stick completely together.

Form into patties and panfry in a bit of oil for 2 to 3 minutes on each side. Patties will appear to be done on the outside while still a bit mushy on the inside, so fry them a few minutes longer than you think they need.