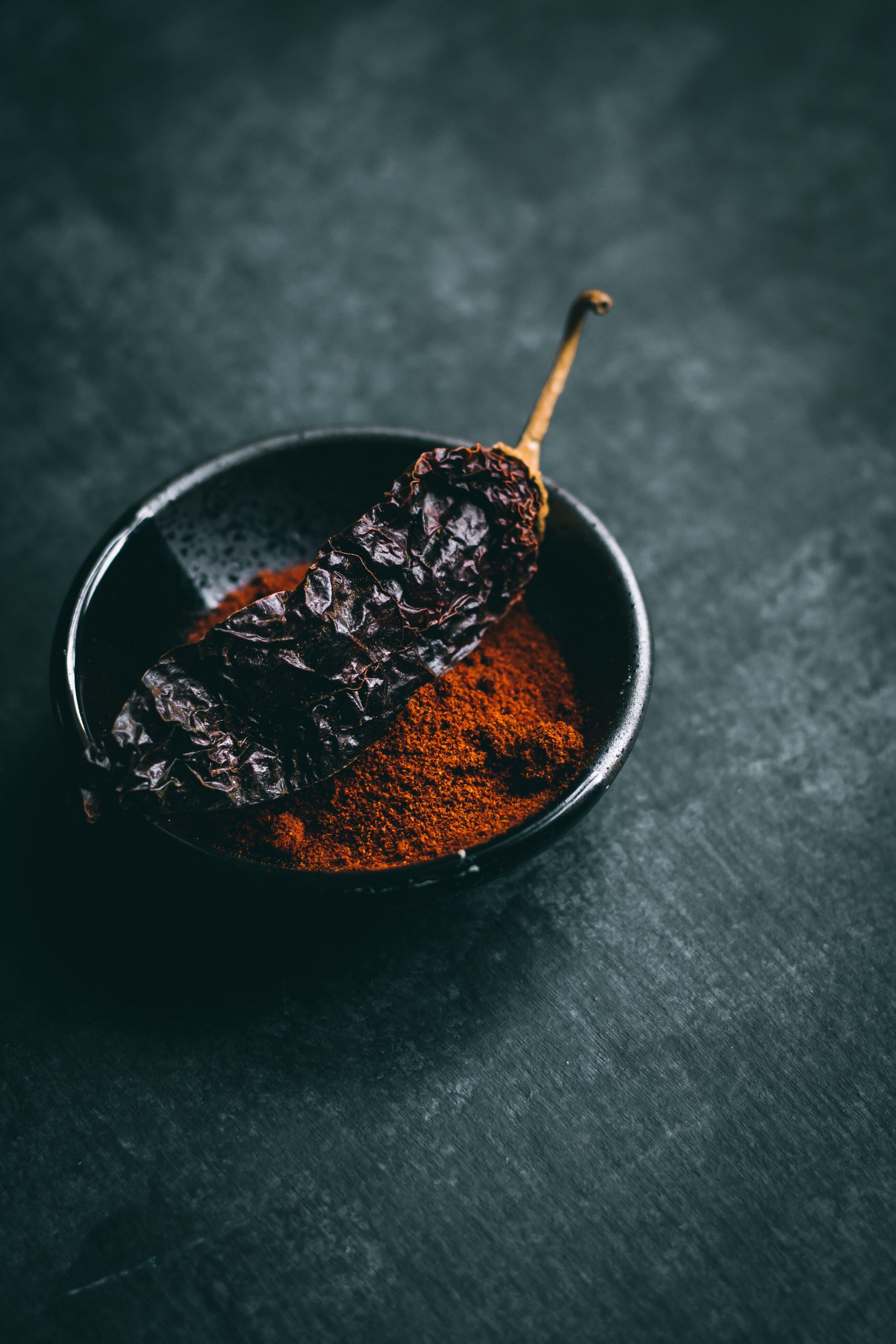 Taste Profile: Smokey with a spicy twist!
Element: Fire
Planet: Mars
Works Great With Vegetables (especially greens), Meat, Stews, and Sauces.
Smoked hot paprika is called Capsicum annuum, Hungarian Pepper, European Pepper, Mild Pepper, and Sweet Paprika. Regular paprika is typically used as a garnish or for adding a rich red color to a dish. The hot and smokey variety adds a rich, deep wood-smoked flavor and spice along with that signature paprika red color.
When to use Smoked Hot Paprika
This is great to use when you are looking for a deep umami flavor, without having to buy a smoker. I prefer to use this for a barbeque taste in pan-fried burgers or anything that is mimicking a meat flavor.
When using smoked paprika, a little goes a long way so start small. Use ½ teaspoon at a time and taste as you go. The spice can build as you taste. If you are not a fan of spice, try Smoked Paprika.
Recipes for Cooking with Smoked Hot Paprika
Chili – Any kind. I mean it!
Stewed Cabbage
Tacos – Pork, Beef, Lentils, or Jackfruit
Collard Greens
Chorizo Sausage
TIP: Add celery to a dish for a dish with smoked hot paprika for more savory in your umami* palate.
*Umami: This is the term used for a category of tastes that are savory.