Tarot and Intuitive readings are a wonderful tool to guide you through difficult times in life. Our readers have many different methods of reading as well as different intuitive talents, so pick the reader who you feel most comfortable with for a wonderful reading anytime!
Raven Runyan (The Wyld Witch)
Hello! I am Raven! I have spent most of my life searching and discovering the many avenues that lead to true spirituality! The truth is that there are many different paths and no two journeys are the same! After studying elements of paganism, shamanism, vodun, judaism, christianity, Candomblé and Stregheria, I have learned that the path to the divine is as unique as each one of us.
Spirituality is not religion. It is about how we relate to the world around us. How do we find our place? Our peace? Our mission? All of that is part of finding out why we are here and where we are going.
I have helped many find their own path into the divine. I have used my gifts of empathy and medium to guide those that are truly interested in discovering their own best selves. As a high priestess and an ordained minister, I can help you find the unique path that will connect you with your higher and best self! Are you ready to join me on this journey?
Availability: By appointment only Monday Thru Thursdays 12PM to 6PM. Walk in-s available on Fridays at the "Witch is in" events! (Schedule & Pricing below – no weekend appointments)
~*~ Click Here to see Reading Types, Pricing & to book with Lady Raven ~*~
Jennifer Bower
Jennifer Bower is a Reiki healer and empath. She has an amazing talent as a healer, using her empathy ability combined with energy therapy to help unlock and aid in releasing blockages to personal growth and spiritual development.
Availability: by appointment
-Tuesdays 12 to 7
-Sundays 1 to 5
Chakra Clearing & Balancing Duration: 30 mins $55
Energy Healing & Intuitive Spiritual Consultation Duration: 60 mins $100
~*~ Click Here to Learn More & book with Jennifer Bower ~*~

Amvian
Amvian is an intuitive with a special interest in the power of gems, crystals and minerals. She is available for intuitive crystal, tarot and pendulum readings. She is a gifted Empath and has been using her abilities to help both people and animals for over 20 years. She uses crystals and stones much like tarot cards, and she supplements her crystal readings with Pendulums and cards when needed.
Amvian is a compassionate and gentle, she can offer guidance on many levels, from everyday life, to relationships, careers, family and more. She is also an experienced spiritual coach and can offer direction on working through your own spiritual journey. She really enjoys connecting with her clients to help them to find hope and joy through clear, compassionate guidance!
Amvian sees clients at Raven Moon Emporium by appointments only – you can book directly on her website below:
One hour reading $100 — combination of crystals, stones, tarot and pendulum
30 minutes $65 — combination of crystals, stones, tarot and pendulum
15 Minutes $25 — Brief Question and Clarity Reading
~*~ Click Here to learn more about Amvian! ~*~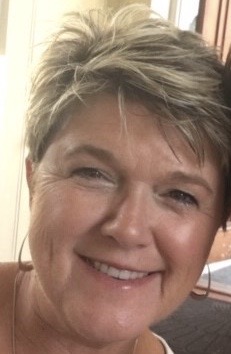 Suzanne Gary Richards
Suzanne is dedicated to assisting those in need of advice with life's opportunities. She can help assist you on your life's path and guiding you into reawakening the true essence of who you are. She brings clarity, compassion, and honesty to her readings, drawing on her desire to help others. Suzanne is an intuitive with special interest in card reading.
She connects to her intuition using her Spirit Cards (cards that she designed and created herself to match her unique gifts), Animal Cards, Clairaudience, Claircognizance, Plant Medicine, and connecting with her Spirit Guides to give the most accurate intuitive reading. Suzanne is a Shamanic Apprentice and is Shamanic Animal Reiki Certified.
Suzanne sees clients on Raven Moon Emporium by Appointment only!
15 Minutes – $35.00
30 Minutes – $65.00

5 Minutes – $85.00