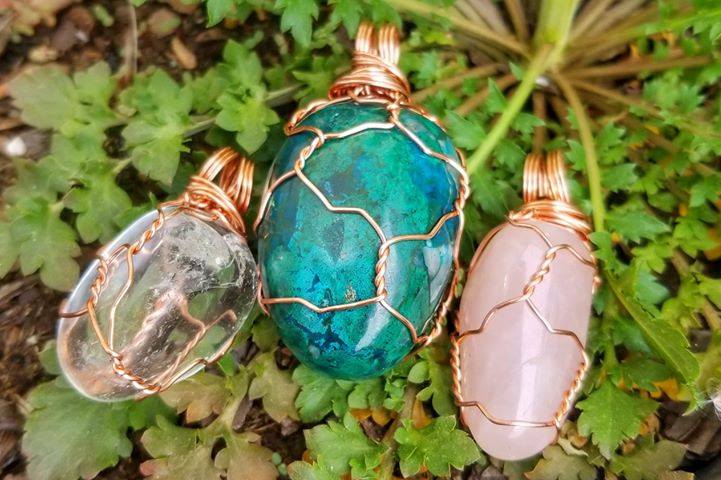 11/14/2019 – Class Time: 2PM to 4PM – GET TICKETS HERE!
Wire wrapping is a fun and accessible way to make jewelry with your favorite stones and crystals. Come learn about the fundamentals of wire wrapping, the tools you need to get started, and the materials to use while you make your very own wrapped stone pendant.
This course is intended for beginners who want to gain the foundational skills involved in wire work. Materials and tools are provided for students to work with. Students are encouraged to bring a favorite tumbled stone from home to turn into a pendant if they would like. *If you have difficulty seeing small details, please bring magnification to use in class.*
About the Instructor: "Cori "Acacia" Kunberger is a Pagan artist working out of Des Moines, IA. She has been working with wire for 15 years and has trained in metalsmithing and lapidary arts. You can see her work on www.Lapidify.net, on Instagram @Lapidify Design and for sale in Raven Moon Emporium!
Class Size: 5 Students
Cost: $50
Duration: 2 Hours
Please note all classes are non-refundable and non-transferable. Student