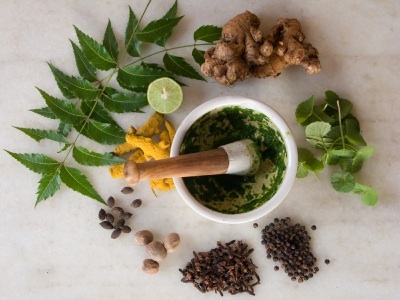 IN ORDER TO KEEP EVERYONE SAFE, THIS CLASS WILL BE HELD VIA WEBINAR!

Come join Lady Raven, 15+ year spiritual herbalist to understand the energy behind herbs and how transformative they can be for your spiritual practice! This class will cover blending of herbs to create incenses, herbal baths, spell mixes, sachets, oils and more – all to enhance your spiritual practice.
Learn how to choose herbs, care and store them, create your own herbal Grimoire and herbal cabinet. We will cover herbal substitutions and how to build a relationship with herbs that can last a lifetime!
If you feel that calling towards herbs, this is the class for you!
Cost: $100
Class size: 8
YOU MUST REGISTER AT LEAST 48 HOURS IN ADVANCE. WE CANNOT TAKE WALK INS FOR THIS CLASS!
Max Students: 8 Seats are limited – so please be sure you register. Class will proceed even if only one student signed up for it. In order to sign up please drop by the shop, register here or call us at 803-818-2133.
Must be 18 or over to register and participate.