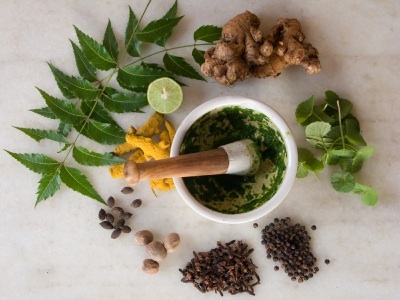 This class will take you through the basics of understanding spiritual herbalism and how to build a relationship with plants. This class will take place over 4 sessions.
Class Bundles are available!
Recommended Materials for this class:
– Mortar and Pestle
– Herb or Coffee Grinder (optional)
– Assorted containers and plastic bags
– Assorted Essential Oils and Jojoba Oil (Optional)
– Encyclopedia of Magical Herbs – by Scott Cunningham
– Herbal Samplers: Four Elements and Planetary Sampler
Below is the curriculum for this class:
~ Lesson 1 Topics:
What is Spiritual Herbalism?
Herbalist Tools
Organic, Wildcrafted – what does it all mean?
Herbal Blends Ingredients – oils, salts, etc
Simpling
Doctrine of Signatures
Rulers: Elemental and Planetary
Starting your Herbal Grimoire
~ Lesson 2 Topics:
Creating Recipes
Balancing Energies and creating Proportions
Sample Blend Breakdowns
~ Lesson 3 Topics:
Homework Blends Q & A
Blending Incenses
Blending Herbal Baths
Blending Spell Mixes
Oil Blends
Spell Powders
~ Lesson 4 Topics:
Homework Blends Q & A
Topic Reviews
Final Q & A
Once you enroll you will have 6 months of access to all class materials to complete the course.
All students are eligible to book up to 4 30-minute one on one sessions with Lady Raven for questions during this course!
All classes will be recorded and you will have access to those webinar recordings throughout the class.