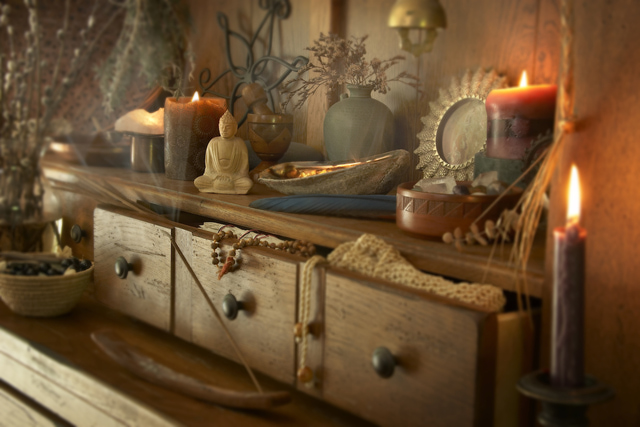 Come join Lady Raven for this exploration of sacred space! How do you create sacred space for yourself? Why is it important to have your own sacred space? If you always wanted to build your altar/meditation/sacred space at home and weren't sure where to start this class will help! Learn how to create ancestor altars, archangel altars, elemental spaces, totemic spaces and more!
Class Duration: 90 Minutes
Max Students: 8 Seats are limited – so please be sure you register. Class will proceed even if only 1 student is registered. If no students register by the day before the class is scheduled, then class will be cancelled.
Please note all classes are non-refundable and non-transferable. Students who do not show up will not be refunded or re-scheduled. Thank you!