Free your mind with meditation and aromatherapy! We offer a full line of scented candles of all types and semi-precious tumbled stones to enhance your meditation, yoga practice or even decorate your home! We have everything you need to create a quiet beautiful and relaxing corner for you! Let our staff know what you are looking for, and we can help you select the perfect products to help make your restful oasis truly yours!!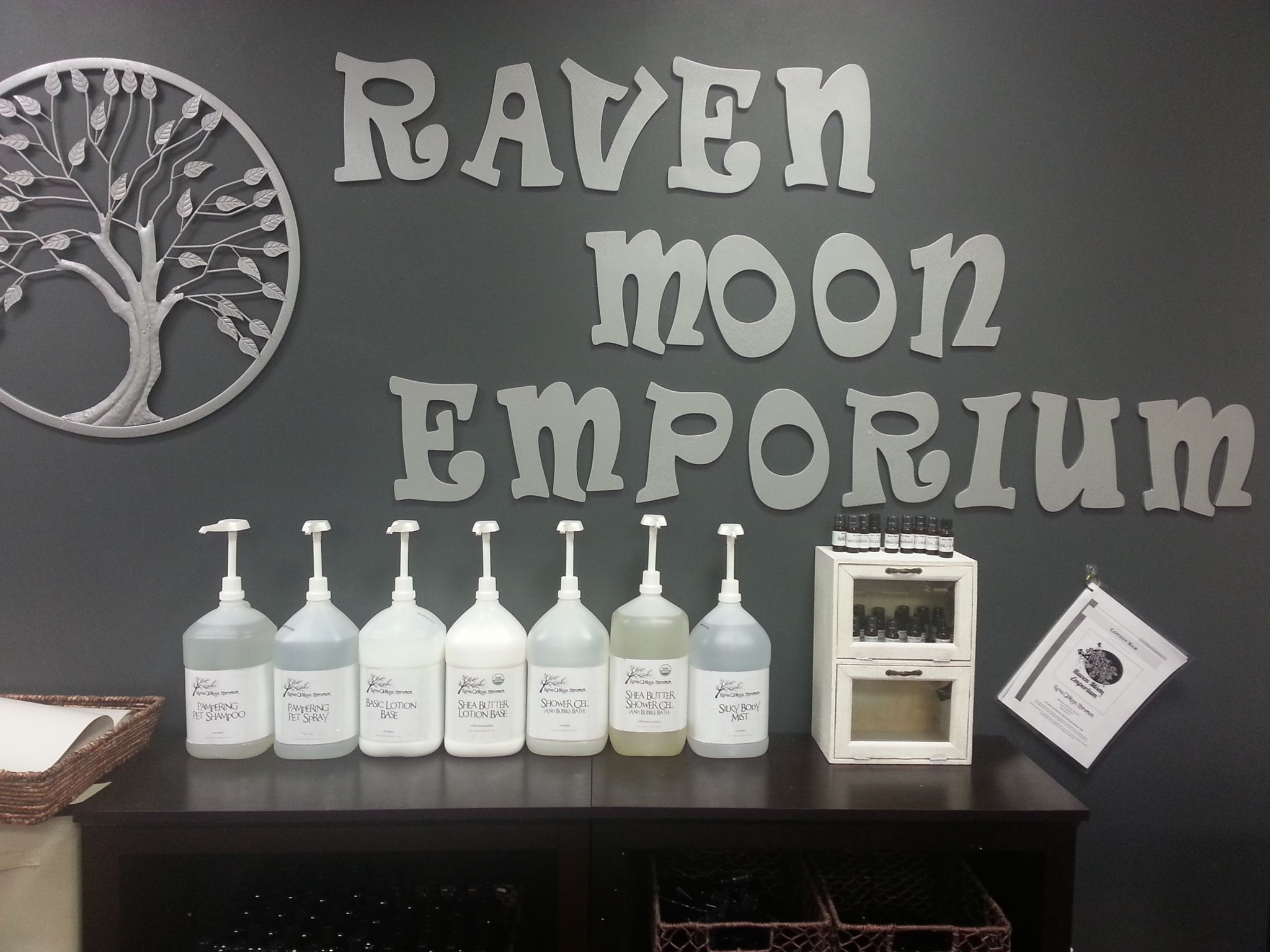 Our Lotion Bar!
A Raven Moon Emporium Unique Product offering! Our lotion bar allows you to customize any blend EXACTLY the way you want to! Just select your body care base and add essential or fragrance oils as you wish! Choose from a wonderful selection of Body Lotions and Shower Gels, Pet Shampoo and Spray, Silky Perfumes and Bath Salts! Everything blended for you right then and there, with your selection of ingredients!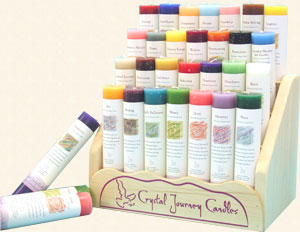 Crystal Journey Candles
We carry Crystal Journey Candles complete line of Reiki charged candles, Chakra candles, herb magic, candle gift sets and votives. These high quality candles smell divine and will be a perfect addition to your relaxation corner at home or a delightful gift for the holidays! All of our scented candles are hand crafted using the finest wax, lead-free materials and an exotic blend of essential oils. The strong scent and colorful appearance of our candles are entrancing. We believe all of these factors create a better scented candle with a unique character.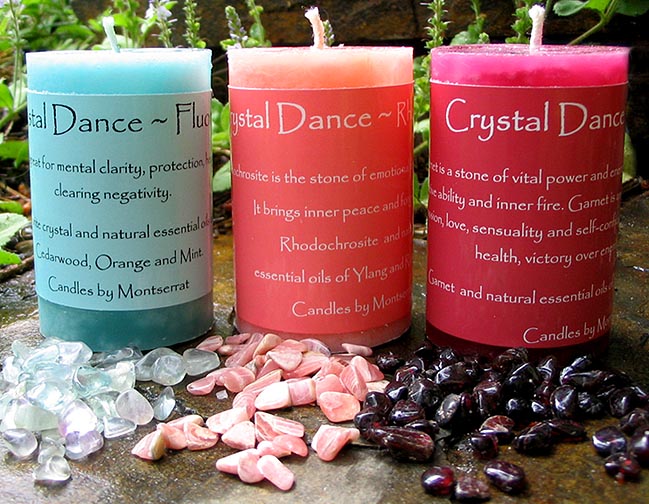 Candles and Journals by Montserrat
This amazing artist and candle maker has been creating the most amazing products since 1996! Each candle is made by hand and poured using the finest ingredients and only real essential oils. Montserrat's art can be found on most candle labels as well as on the cover of her journals, which are one of our most coveted products! We carry the crystal dance candle series (shown on the left), Gifts of the Trees candle collection, herb spirits collection, world religions collection, angel and fairy collection and so many more! These candles are delightful and beautiful you have to see them to believe it!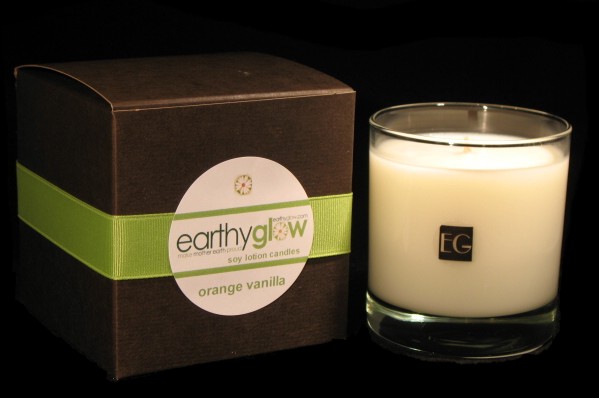 Earthy Glow Soy Lotion Candles
EarthyGlow Soy Lotion Candles are made from 100% natural soybean oil (high in natural source lecithin, sterolin, and vitamin E) and the finest fragrance oils only. They do NOT contain any preservatives, color dyes, additives, or fillers. EarthyGlow offers its customers the purest candle on the market. EarthyGlow candles are natural in color – matching any decor, and contain 100% cotton wicks, no zinc or lead.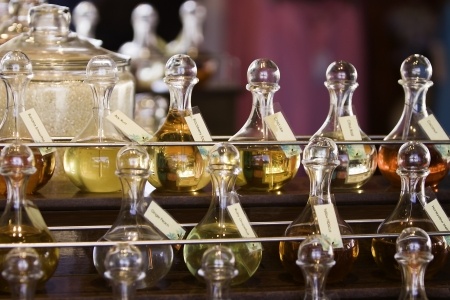 Essential and Fragrance Oils!

We offer a large selection of essential oils, fragrance oils, body care oils and more! Pamper your body and senses! Whether you are a fan of aromatherapy, make your own body care products or just enjoy having these amazing scents in your home or office, we have the right product for you! From oils to herbs to potpourri – we have what you need!
Incenses from around the world!
We carry incenses from the highest quality suppliers around the world! Whether you are looking for the exotic scents from India, the gentle relaxing blends from Japan or the natural campfire scents from the Southwest, we have what you need! Smudging supplies, hand-blended incenses and much more! Need something very specific? No worries – thanks to our gigantic stock of natural products, we can blend just about anything for you!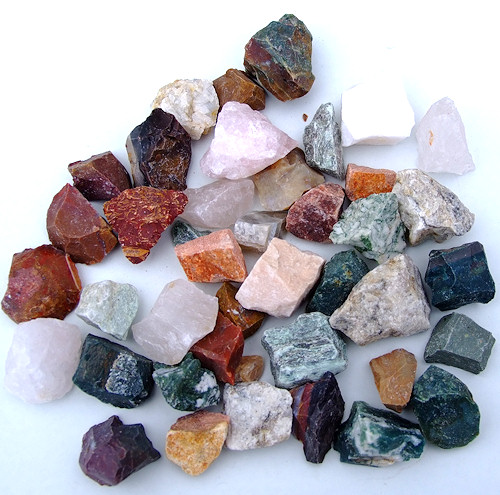 Tumbled and Natural Cut Stones
Our crystal selection includes both natural cut crystals and tumbled stones. We import crystals from all over the world, and we are very selective about our importers to ensure we only carry the very highest quality stones. From tumbled to natural stones, from points and wands to spheres, we have what you are looking for!
If you do not see a stone you like, let us know – and we can always make a special order for you!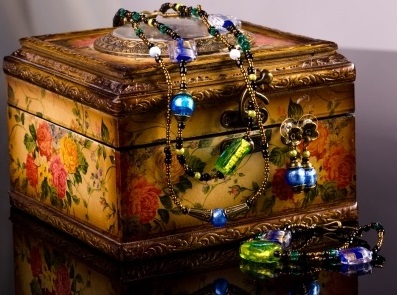 Beautiful Imported Hand-Crafted Jewelry and Jewelry Boxes (Fair Trade!)
We carry a beautiful line of imported hand-crafted Alpaca and Semi-precious stone jewelry! These unique pieces are made in Peru by a co-op of three crafting families. We import it directly from them and bring you a unique collection of pieces, including necklaces, bracelets, rings, earrings and jewelry sets that you won't find anywhere else. And the beauty of Alpaca Silver is that it never tarnishes! Each piece is hand-made by a talented crafter so you can be sure that every piece you purchase is a unique work of art!
We also carry hand-crafted jewelry boxes, as unique as our jewelry! Weather you a purchasing that perfect gift for someone or looking for something for yourself, you will love our beautiful selection!